Hello again! This month has been quite a roller coaster, what with exam results and travelling and all. Nevertheless, I somehow managed to fit in 6 books! Here they are:
Is It Just Me by Miranda Hart
This was a great start to the month! I don't read much in Biography, but I'm glad I picked this one up. Miranda delves into adult life here, much like in her famous sitcom. It had me laughing from the first page to the last and was easy to read, while still putting out some great messages. I gave this 4/5 stars on Goodreads, and would definitely recommend to someone looking for a light read.
2. City of Heavenly Fire by Cassandra Clare
This one was a re-read, but I loved it just as much as the first time, if not more. An epic finale to a wonderful series. 5/5 stars.
3. A Clergyman's Daughter by George Orwell
This one might just have been my favourite read of the month. I picked this up, along with Keep The Aspidistra Flying, in a wonderful secondhand bookshop in Morcambe called the Old Pier Bookshop. It has over a million books, and hundreds of nooks and crannies to get lost in, so I'd definitely check it out. Anyway, this book was completely different to Orwell's beloved allegories, but it still managed to bring the same critical eye onto societal norms while telling an ever engaging story. Another 5/5 stars.
4. The Bell Jar by Sylvia Plath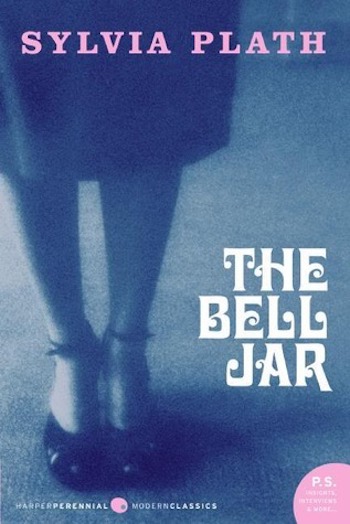 I'll be honest, I wasn't expecting to enjoy this one. But I'm a complete Plath convert. It certainly isn't the best book I've read, but it has a marvellous representation of life in a mental institute in the 20th century, and was very interesting to read. I gave this one a 4/5 stars.
5. The Art Of Being Normal by Lisa Williamson
This book had been in the back of my mind for over five years before I finally picked it up, and I'm so glad I did! I've not read much about transgender people before, but this gave me a much clearer understanding of it in my head, and I'm sure it's given support and encouragement to transgender people who have read it. 5/5 stars.
6. Clockwork Angel by Cassandra Clare
This was the last book I read this month, and another re-read. I enjoyed this SO MUCH MORE than the first time around – I picked up on so many little jokes I'd completely missed before. Clare is magnificent at writing sarcasm, and that's something nobody can deny. 4/5 stars.
Well, that's all! How many books did you read this month? Do you have a favourite? Let me know, and I'll see you all soon!
Until next time!