We all have those days when we just NEED to read, right? So we go to pick up a book and all of a sudden a mass of unfinished to-dos floats to the top of our brains. Maybe we've got 50 essays to finish by tomorrow, or a friend's birthday to plan for. Whatever it is, it's something we'd much rather put off, but we can't. So we sit down to write those essays. We stare at the computer, hopelessly. And out of the corner of our eyes, we see that book. It's calling us. We try to ignore it. But we're using all our energy on not reading, so instead of spending our time reading or doing the essays, we're just sat there in agony.
This is what I'm feeling today. I've got mountains of schoolwork, and currently I look like this:
When all I really want is to look like this:
Or this: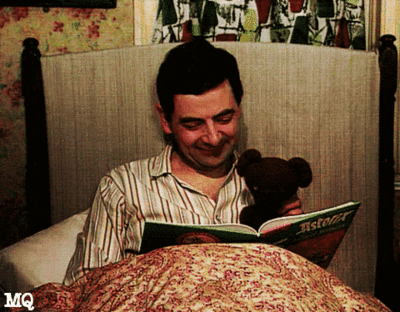 Anyway, you get the point. Do any of you feel like this, or am I just weird? Probably both, knowing me. I've got the weird part down, folks.