Hi guys! Yesterday (3rd March 2018) was the fifth round of readathonbyzoe. If you didn't know, this is a 24-hour readathon held by the lovely Zoe Herdt, or Readbyzoe on YouTube. I decided to Participate, and while I can't say I finished many books, I did get through quite a decent number of pages.
1.City Of Bones by Cassandra Clare
This was a reread for me – I'm slowly but surely making my way through Clare's books again before Queen Of Air And Darkness comes out on December 4th. It was really great to be reunited with the world, and I loved reading the dialogue and jokes I'd forgotten about. I was already 227 pages into this before the readathon, but I finished the rest of the book, setting me at a total of 279 pages.
2. The Girl With All The Gifts by M.R. Carey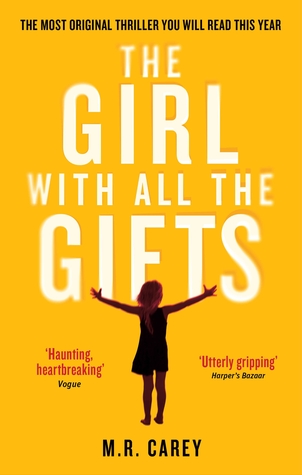 Oh my goodness, this book is weird. I listened to it on audiobook and didn't quite finish. I love this story so much – it's a real test of morals. Converted into pages, I read 378 pages of this.
That leaves my final total at 657 pages. While I can't say that's a lot, I'm pretty proud. Especially since I got a full night's sleep as well.
Did you participate in #readathonbyzoe? How did you do? Leave your comments below.
See you soon!