Hello! Welcome to my first post. As you can probably tell by the title, this will be a list of my favourite books of all time. I'll later make a list of series, but this one is stand-alones only, so Cassandra Clare and Lemony Snicket are absent.
9. The Boy in the Striped Pajamas by John Boyle
This book combines humor with tragedy, while putting out a great message. Based in ww2, this follows a boy named Bruno, whose father works under Hitler. When he recieves a promotion,  the whole family is forced to move into the countryside, where Bruno discovers a boy he quickly befriends. Little does he know, his father is running the concentration camp his friend lives in. A Tearjerker, for sure.
8. They Both Die At The End by Adam Silvera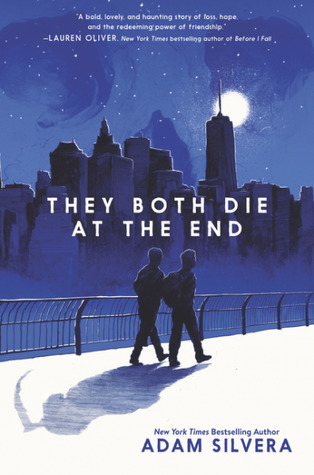 Adam Silvera has to be my favourite contemporary author. This particular novel involves a world where you get a phone call on the day you're going to die. Silvera pulls at your heartstrings as two teenage boys discover the true meaning of life on their last day on Earth. Again, prepare the tissues.
7. The Gentleman's Guide To Vice And Virtue by Mackenzi Lee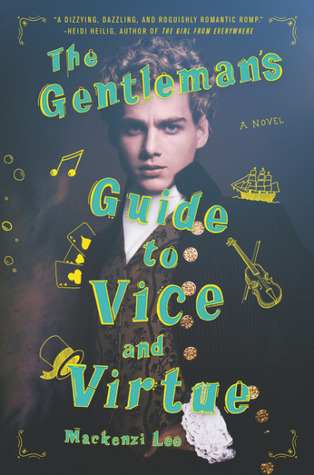 I read this back in January, thinking I wouldn't much like it, and here it is, on my favourites. The Gentleman's Guide follows "Monty", an upper-class Victorian who isn't one to follow the rules. Along with his best friend and his sister, he embarks on a European tour which isn't quite what he expected. This book is a 5/5 for diversity, and hilarious.
6. Great Expectations by Charles Dickens
A humble boy named Pip Pirrip is a low down, poor child brought up by his sister and her husband. That is, until he finds himself mysteriously under possession of "great expectations" and falling for a girl he'll never have. A charming read. Dickens creates some wonderful character that I didn't want to let go of at the end.
5. Alice's Adventures In Wonderland by Lewis Carrol
Where would a list of favourite books be without this childhood classic? If you're in need of a synopsis (which I highly doubt) this book follows Alice, a day-dreaming little girl who finds herself sucked into a magical land of talking rabbits, magical mushrooms, and a queen who might benefit from a couple of meditation sessions (if you know what I mean). Carrol beautifully throws away the norms of society, while exploring the depths of the imagination.
4. A Man Called Ove by Fredrik Backman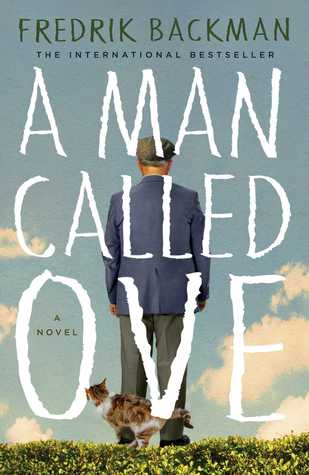 This is another recent read for me, but that doesn't make it any less incredible. This hilarious masterpiece follows Ove, a middle-aged man whose wife just died. Having been forced into retirement, he has to find a way to cope with society despite his old-fashioned views. A feel-good book with plot twists everywhere.
3. War And Peace by Leo Tolstoy
This book has no shortage of subplots. War And Peace follows the lives of the Rostovs, and many more, while broadly focusing on Napolean's invasion of Russia. This book has everything – jokes, twists and tears. Napolean is even a character! Although the size is daunting, it's definitely worth the read.
2. 1984 by George Orwell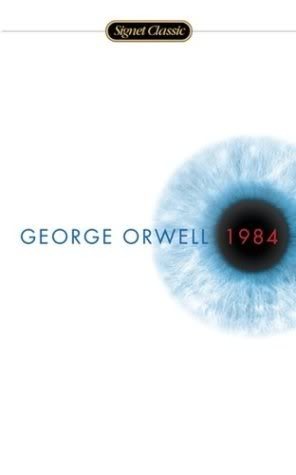 This book had me in denial for DAYS. Set in a communist world, this futuristic book follows Winston Smith, a journalist who dares to defy the 'don't think, don't question' society. This book only grows more and more haunting, and leaves you with a lot of new ideas and outlooks on life. Absolutely incredible.
1.A Tale Of Two Cities by Charles Dickens
This was probably predictable. A Tale of Two Cities is set in both London and Paris, in the middle of the French Revolution. The main character is not clear, but there are multiple amazing characters. I cannot do justice on this book, but I would recommend it a hundred times over.
So there you have it! Do any of you have a favourite you'd recommend? Or have you found a new book to add to your TBR? Either way, I hope you've enjoyed reading this – don't forget to leave a comment and follow me for more posts like this!
Byeee!